Trainday is an Educational Foundation based in Brussels that provides one-day courses mainly for EU Institutions competitions (EPSO) but also on other topics and software applications.
For EPSO competitions we provide training for both the Computer Based Test and for the Assessment Center phase and our methods are applicable right-away. We see our trainings as problem-solving processes and we believe it is always easier to learn from the experiences of others than having to go through everything on your own. Each course is split into a theoretical and a practical part. In the first part participants will benefit from the advice, tips and tricks of our trainers. The practical part will make you understand exactly what you have to do on that day. Our easy to follow courses bring you just that – experiences, case-studies and war stories from both theory and from your peers.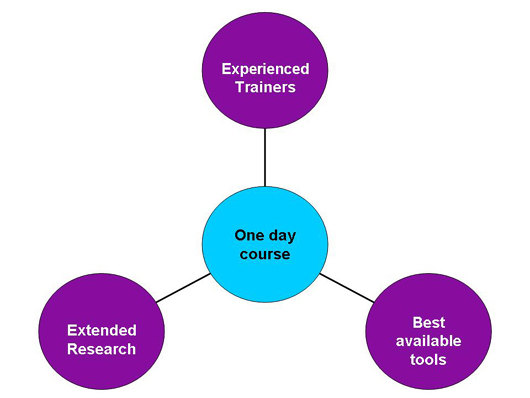 Our approach is straight forward. We add value to our customers through a simple formula. We put together 3 key ingredients experienced trainers, extended research and best tools into one theme and a one day course that is the fastest and easiest way to get knowledgeable about a topic of wide interest.
Of course one can read books, browse the internet, and spend valuable time in order to get knowledgeable about something. Why bother? Just do a one day course and get on with your life. Our courses are rich in content, targeted and highly practical.
In the past 5 years we have organized hundreds of trainings for both individuals as open subscription courses and for private or public organizations. The organisations we trained include most notably Spanish Permanent Representation to the EU, United Nations Tribunal for Former Yugoslavia in Hague, Instituto Nacional de Administraciones Pública in Madrid, The Soros Foundation, The Technical Centre for Agricultural and Rural Cooperation (CTA) as well as many individuals working for the European Commission or the European Parliament.